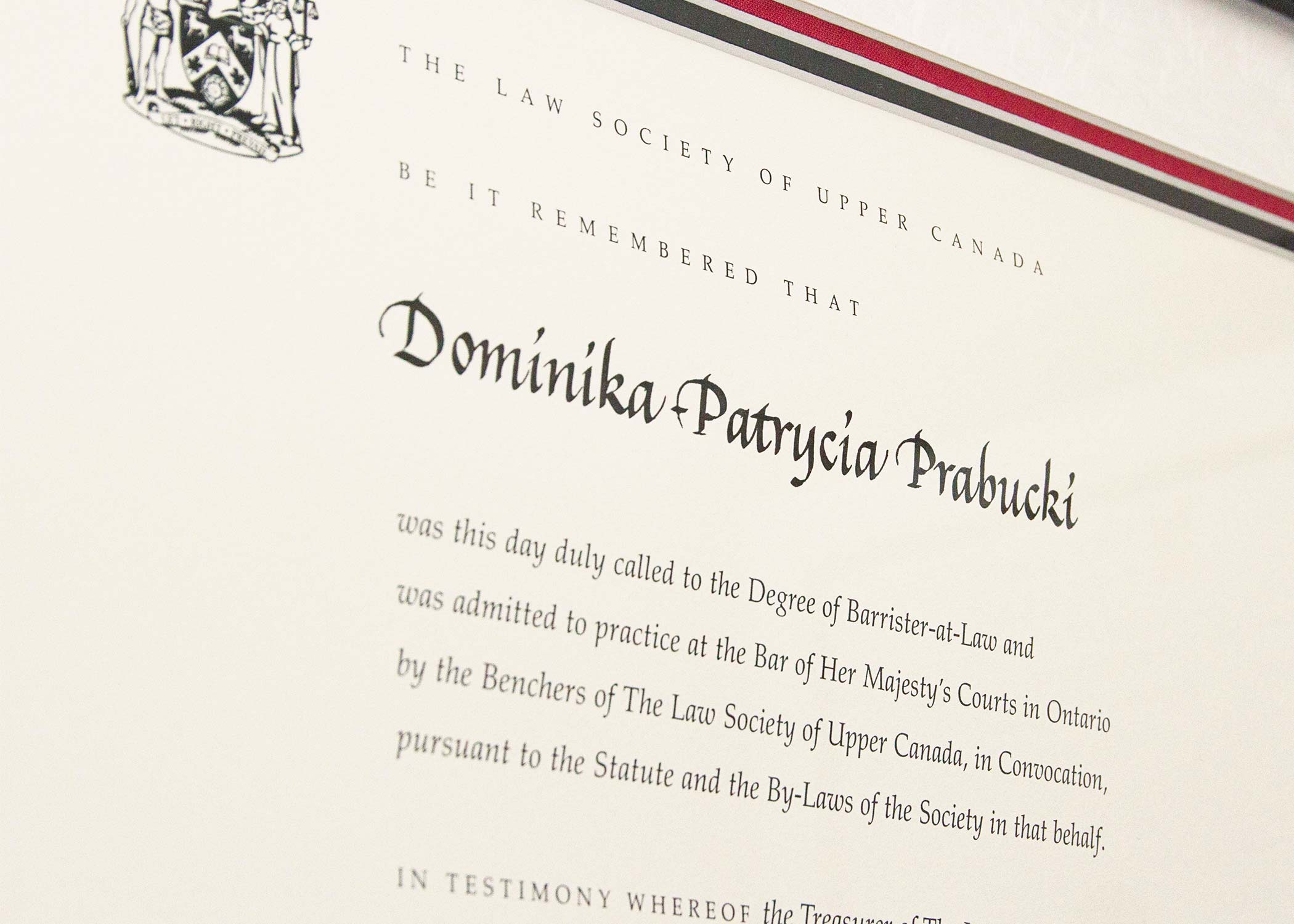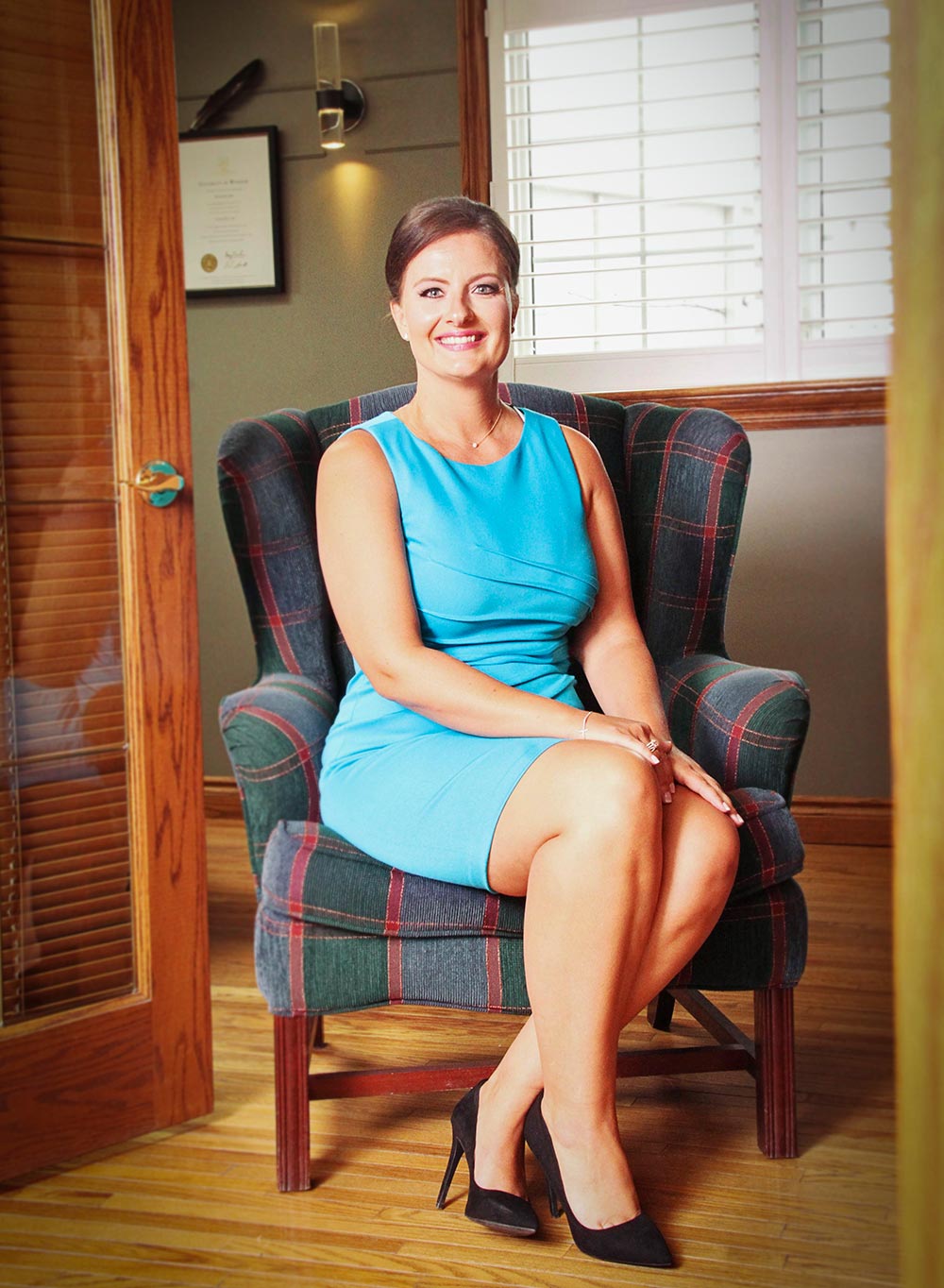 Contact Dominika
Dominika Prabucki,
Your Lawyer in Timmins
Dominika was born and raised in Timmins Ontario and is a proud first generation Polish Canadian.
She has been fortunate enough to study at Northern College and graduated from the Police Foundations program with honours. She returned to teach in the program in the Fall of 2019 and Spring of 2020. She now volunteers her time helping students give back to the community with the Got Your 6ix project, a volunteer initiative that links the community and students with the residents of Timmins who need it the most.
Dominika has obtained an undergraduate degree in Criminal Justice specializing in Criminology at Nipissing University in North Bay. She spent on year studying abroad at the University of West Indies in Barbados while obtaining her degree. Once she completed her undergraduate degree she went on study in a dual degree law program and graduated with a Canadian Bachelors of Laws from the University of Windsor and an American Juris Doctor degree from the University of Detroit Mercy.
Eager to return to her roots Dominika made her way back to Timmins where she completed her articles and has been practicing law since 2014.
Dominika has been a part of many local community organizations such Take Two Theatre and Anti-Hunger Coalition Timmins. She is currently serving on the board of directors for Crimestoppers.
When she is not zealously advocating for her clients, Dominika enjoys spending her time training her three stubborn french bulldogs, tending to her ornamental corn and gourdes garden, and sharing time and space with her better half Justin.
Our lawyers are well-versed in a number of practice areas.