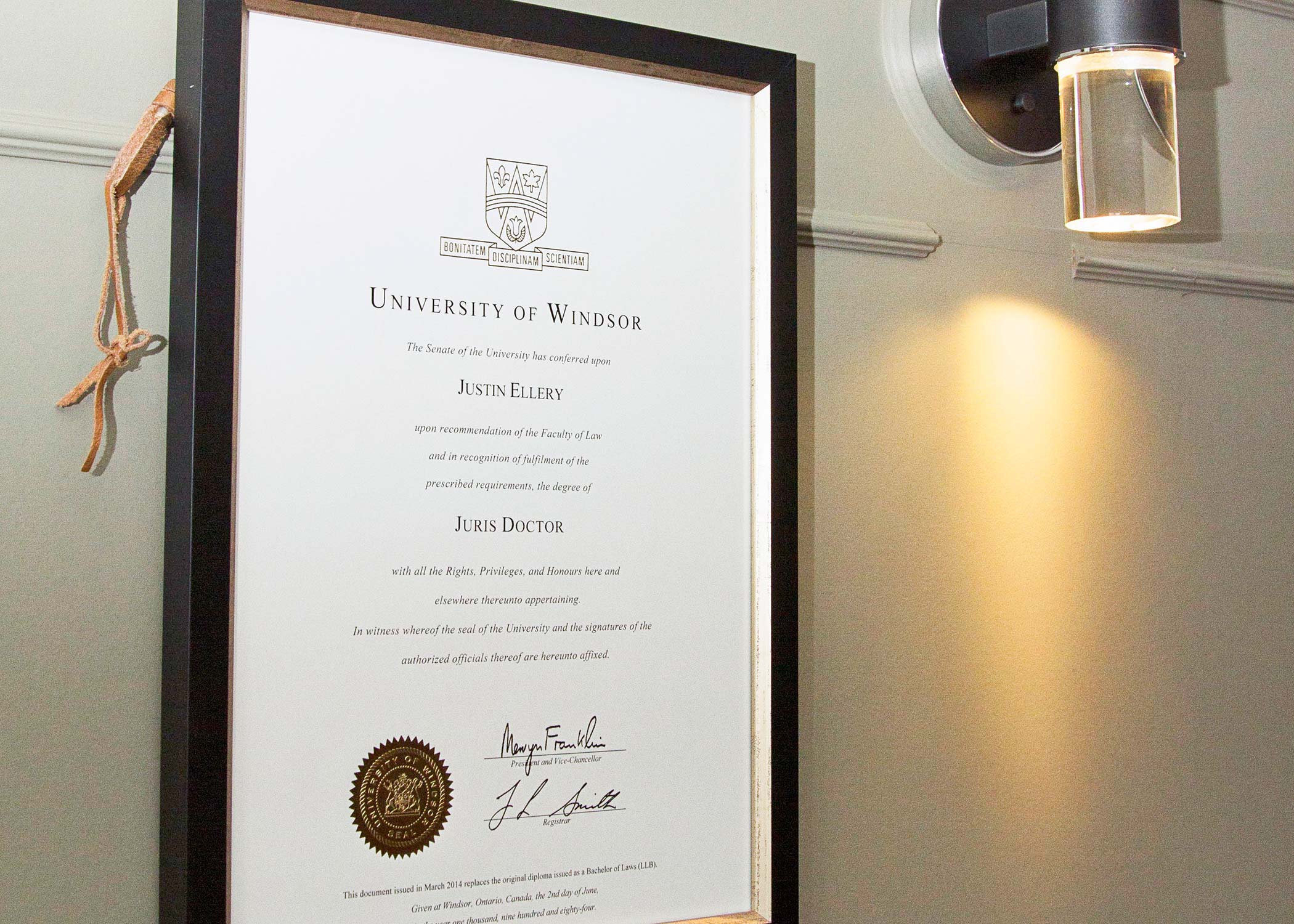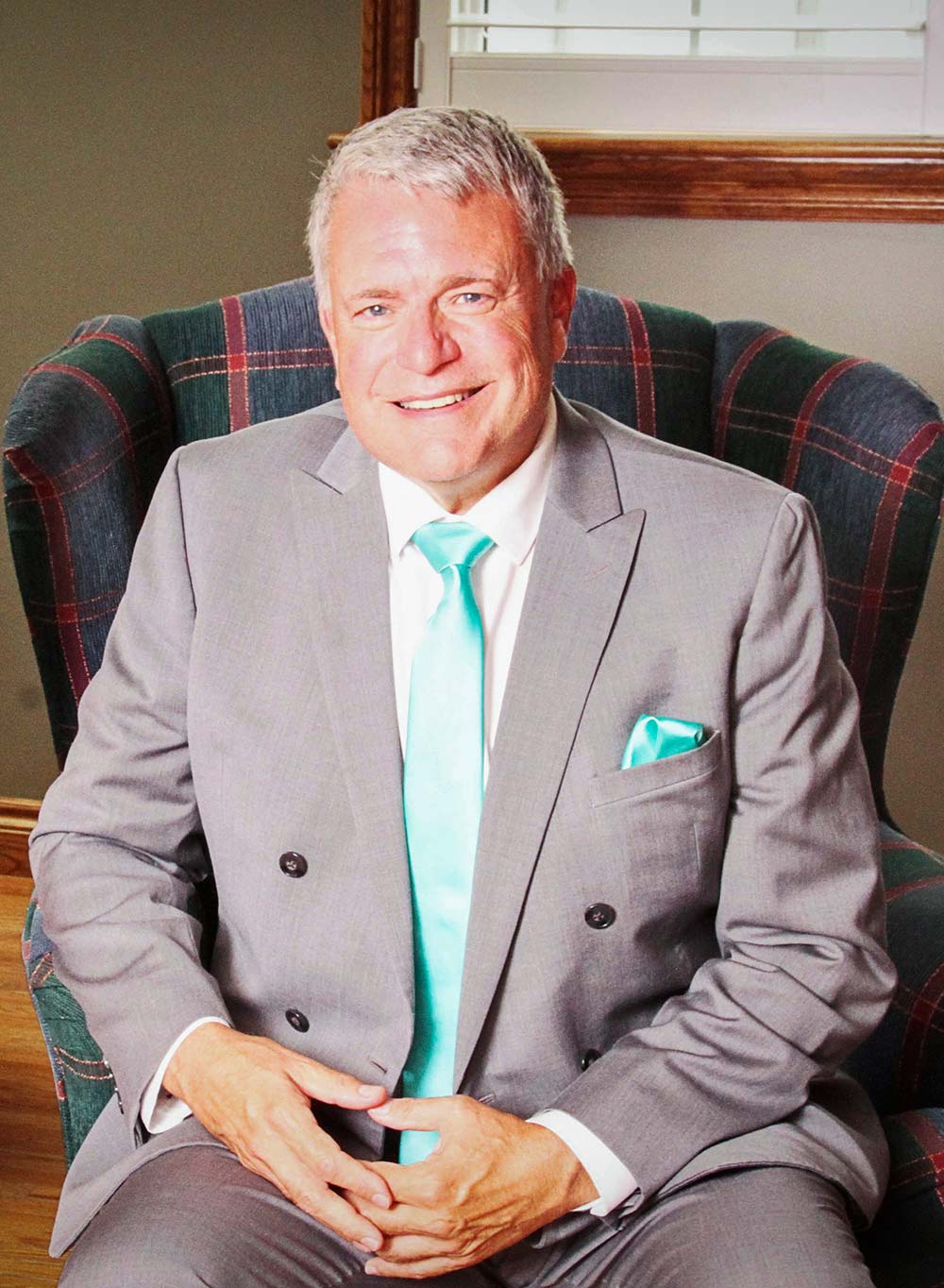 Contact Justin
Justin Ellery, Your Lawyer in Timmins
Being a lawyer allows you to represent someone in need and to make a difference in their life.
Born and raised in Timmins Ontario, Justin is proud to be serving a community that has done so much for him. After attending St. Michael's College at the University of Toronto for an undergraduate degree, he attended Law School at the University of Windsor. He believed Timmins to be a good place to raise children and his four wonderful daughters attest to that belief. People sometimes speak poorly of Timmins but Justin can't do so. He owes all of his professional success to the community and region.
Life stressors can impact people to the point that they feel helpless and sense that their lives are unraveling. Justin understands that nothing is more passionately emotional than the parent – child relationship. As the only private adoption licensee in North Eastern Ontario, Justin is proud to contribute to the happiness that a family can give. Now, in his 35th year of practice, Justin has helped his clients including children, adults and families find their peace.
For over 30 years, Justin represented various Children's Aid Societies in North Eastern Ontario. Now, he is back to his roots, representing the parents in child protection proceedings.
With his experience dealing and representing with Child Protection Agencies, Justin knows the process and rules that they must follow. He will be able to hold these agencies accountable on your behalf.
From his first year of practice, Justin has been an advocate for First Nation clientele particularly in the Mushkegowuk and Wabun regions. Attending fly-in courts along the coastline of James and Hudson Bay is a regular event for him.
Justin is a passionate Toronto Maple Leafs fan. He also loves to give back to his community. The "wall of fame" in the reception area of the office highlights examples of how members of the law firm have given back to different teams, organizations and causes in and around our community.
There is no single approach that is the right one for every individual. Providing services in various areas of law including criminal, real estate, wills / estates, child protection / CAS, highway traffic offences and commercial law requires the ability to identify an issue and then forge a design to work towards a practical solution.
Justin is there to help you. He will give you an honest opinion and suggest a pathway to achieve your desired goals.
Justin Ellery's Legal Odyssey began at a young age.
With a passion for doing what was fair and acting as a peacemaker among classmates, Justin turned to law as his career choice. After completing his undergrad at St. Mike's at the University of Toronto, Justin proceeded to study law and graduated from the University of Windsor (1984). Never being a fan of the big city life, Justin returned to his hometown in Northern Ontario. After completing his articling and working along-side other lawyers, Justin decided to branch out and open his own independent practice with a colleague in 1992.
In 1995 Justin moved office locations and welcomed his own brother to the practice in 1998. "Ellery, Cox & Ellery" as it was known at the time, became a family setting with a collective vision built on great client service.
Justin was able to meet and work with respected members of the legal community, with several moving on to become Crown Attorneys, Judges and beyond. He has been able to watch the landscape evolve and understands he must also grow with these changing times.
From the early days of yellow pages and telegrams, through the emergence of fax and the continuous growth of the digital age, Justin is excited to launch this new chapter of his practice.
"Ellery, Ellery, & Prabucki" – A well versed, experienced and enthusiastic team ready to work for the people of Northern Ontario.
Who better than with his only sibling Leonard Ellery and life partner Dominika Prabucki.
Well versed in the areas of Criminal Law, Family Law, Real Estate, Adoption, Wills & Estates, Commercial Law and Provincial Offences. Book your free consultation and come meet the team today!
Our lawyers are well-versed in a number of practice areas.